They say money can't buy happiness, but you can buy a comfortable, luxurious mattress that will help you get a good night's sleep. But not everyone can afford to splurge thousands of their hard-earned dollars on a mattress. Fortunately, the bedding market is inundated with countless comfortable and reliable options that won't cost an arm and leg.
However, shopping for a quality mattress, yet affordable mattresses that offer decent comfort and support can be challenging. Typically, expensive mattresses are associated with quality, superior comfort, and increased durability. Therefore, you should be aware of how the materials, fabrics, brand, firmness, and other characteristics can impact a moderately priced mattress's quality and comfort.
In this guide, we've narrowed down seven best mattresses under $1,000 that you can buy without burning a hole into your wallet. We will discuss each mattress's details, including build quality, materials used, firmness level, and other particulars. No matter what you're looking for or budget, you'll find your perfect mattress on this list!.you can also know about mattress dimensions
Top 7 Best Mattress Under $1000:
Linenspa 8 Inch Memory Foam and Innerspring Hybrid-Mattress
Best Price Mattress 12-inch Memory Foam Mattress-Queen
Zinus 12 Inch Cloud Memory Foam Mattress
Zinus 12 Inch Gel-Infused Green Tea Memory Foam Mattress
Signature Design by Ashley – 12 Inch Chime Express Hybrid Innerspring Mattress
TUFT & NEEDLE Original Mattress
Classic Brands Cool 2.0 Ultimate Gel Memory Foam Mattress
Table of Content:
Comparison Chart:
7 Best Mattress Under $1000 In 2021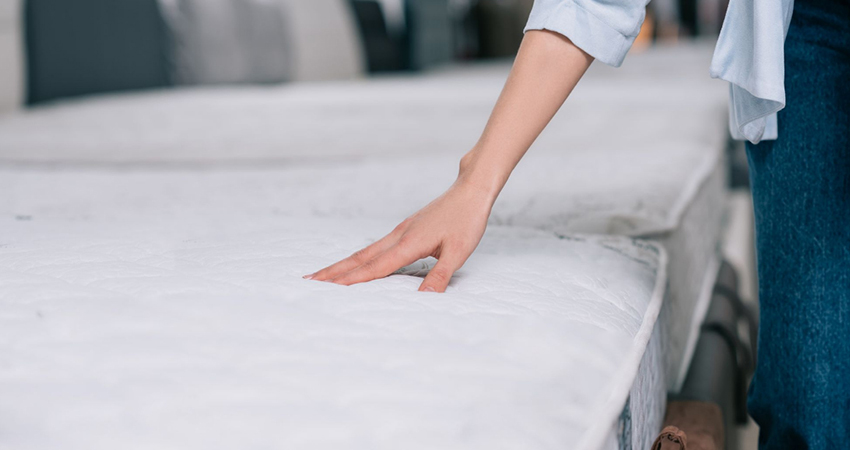 1. Linenspa 8 Inch Memory Foam and Innerspring Hybrid-Mattress
The Linenspa is an 8-inch memory foam and innerspring hybrid-mattress that is perfect for guest bedrooms, kids' beds, and anybody looking for a reasonably priced mattress. This hybrid-mattress has a low profile, and there is an adequate layer of memory foam that helps align the spine for increased comfort and better sleeping experience. This Linenspa mattress is finished with a comfy knit cover and includes gel infusions and individually encased coils.
This mattress comes in medium-firm 8-inch profile, a medium 10- inch profile, and an extensive 12-inch profile.  For convenient delivery and setup, this mattress is compressed in a box. To sweeten the pot, this Linenspa memory foam and innerspring hybrid-mattress have a 10-year limited warranty.
2. Best Price Mattress 12-inch Memory Foam Mattress-Queen
Best Price Mattress 12-inch memory foam mattress is a great mattress that combines competitive pricing with an excellent sleeping surface. This mattress feels firm at first under n normal temperatures, but when you lay down, it reacts to your body's temperature and begins molding itself to your body shape. As a result, your body weight is distributed across the entire mattress evenly. This relaxes your pressure points improving your overall sleeping experience.
This mattress features a breathable ventilated foam design that provides optimized airflow, reduces body heat, and keeps your topper fresh for longer. The foam used in this mattress is CertiPUR-US certified foams, and the fabric OEKO-TEX certified. Additionally, this is a dual-layer mattress consisting of a memory foam top, a super soft foam, and a high-density base support layer. This Linenspa mattress has a 10-year limited warranty.
If you're looking for a decent-sized mattress that will help you sleep more without turning or tossing, this is the mattress you should be buying
3. Zinus 12 Inch Cloud Memory Foam Mattress
Everyone dreams of sleeping in a cloudlike luxury mattress, and if you're one of those people who likes to have a good night's sleep in a luxurious feeling mattress, the Zinus Cloud Memory Foam Mattress will not disappoint you! This mattress is made of green tea, and activcharcoal-infused memory foam and finished with a microfiber quilted jacquard cover. This mattress will hug the curves of your body, unlike any other alternatives out there.
The Zinus Cloud Memory Foam Mattress has 2-inches of microfiber and quilted foam top, 2-inches conforming memory foam, and 3-inches soft comfort foam. Furthermore, there is a 5-inches durable, high-density base support foam. These additions make this mattress highly preferable for small to average-weight sleepers and side sleepers. This item has CERTIPUR US memory foam, and OEKO TEX certified microfiber top for durability, comfort, and performance. The mattress is manufactured under environmentally friendly conditions.
The Zinus Cloud Memory Foam Mattress comes with a 10-year limited warranty.
4. Zinus 12 Inch Gel-Infused Green Tea Memory Foam Mattress
The Zinus Gel-Infused Green Tea Memory Foam Mattress is one of the bestselling green tea mattresses in the market that promises refreshing comfort and improved sleeping experience. The mattress has specially formulated MyGel memory foam that aids in temperature control and is packed with antioxidant-rich green tea and natural charcoal. The foam layers work in combination while you sleep and eject odor-causing agents so that your sleeping spot stays clean and fresh for longer.
This revitalizing mattress has state-of-the-art engineered memory and comfort foams that mold into your body shape when you lie on it, effectively soothing and relaxing your pressure points and achy joints. This mattress's top layer has an ultra-cooling-gel infused memory foam to keep your body temperature perfectly regulated. The whole mattress is wrapped feathery-soft poly jacquard cover, and as the cherry on top, it comes with a 10-year worry-free warranty.
If you're looking for a cool, highly rated Gel-Infused Green Tea Mattress, the Zinus Gel-Infused Green Tea Memory Foam Mattress is one to go for!
5. Signature Design by Ashley – 12 Inch Chime Express Hybrid Innerspring Mattress
The Chime Express Hybrid Innerspring Mattress is a 12-inch queen size bed that comes in a box. This mattress packs very comfortable layers for a supportive, excellent sleeping experience. If you want a hybrid mattress that will guarantee a good night's sleep without burning a hole in your pocket, this is the mattress to buy!
The Chime Express hybrid innerspring mattress features upholstery-grade gel memory foam that provides good support, and 680 separate wrapped coils for enhanced lumbar support. The manufacturers also included quilt foam to give that extra soft, cozy comfort sleepers expect from any mattress. This mattress is maintenance-free—thanks to its hypoallergenic material that effectively keeps out dust mites, mold, pollen, and other unwanted allergy-inducing elements.
 If you've kids or adults who suffer from allergies, this is the ideal mattress for them.
6. TUFT & NEEDLE Original Mattress
The TUFT & NEEDLE Original Mattress is a comfortable mattress skillfully engineered for all sleeping positions. Featuring the company's proprietary T&N Adaptive foam, the foam provides support on your body's pressure points and joints. The mattress's unique open-cell structure provides a flexible sleeping surface that adjusts to your body as you move throughout the night.
This TUFT & NEEDLE mattress special T&N Adaptive foam performs better than outdated, conventional materials like latex and memory foam, buy redirecting the heat with cooling graphite and gel beads. For additional comfort, the mattress is wrapped in a breathable lush cover. The foam, fabric cover, and other materials used in this mattress is free of harmful chemicals and is CertiPUR-US, and GREENGUARD Gold certified.
If you're after a versatile, pressure-relieving, and supportive mattress that will keep you cool and ensure you a comfortable all-night sleep, we can't recommend TUFT & NEEDLE Original Mattress enough.
7. Classic Brands Cool 2.0 Ultimate Gel Memory Foam Mattress
The Classic Brands Cool 2.0 Mattress features high-density aerated cool gel memory foam and premium quality pressure-relieving memory foam that provide great support and comfort for a good night's sleep. The mattress has a detailed, tailored stretch knit fabric cover with a waterfall edge. There are also matching knit side panels that make the mattress look beautiful.
The Gel-infused memory foam created great ventilation creating a luxurious, comfortable sleeping surface. The high-density base foam effectively relieves pressure from your joints and conforms to your body during sleeping. Furthermore, the high-quality memory foam and the cool gel regulate the temperature providing adequate ventilation. The memory foam is hypoallergenic and resistant to allergens, mold, and bacteria. The memory foam and other materials used in this mattress CertiPUR-US certified. Moreover, you're getting two pillows for free and 10-year warranty! What's not to love!
Overall, the Classic Brands Cool 2.0 Mattress is the ideal mattress for excellent support for a restful night's sleep.
Things To Consider When Choosing the Best Mattress Under $1000
When purchasing a new mattress, mainly when your budget is or under $1000, there are a few things you need to consider. We will go in detail about these, but for the heads up, these include the type of mattress, the materials of the mattress, its durability, does the mattress suits your sleeping position, and much more. If you're confused, read along with this shopping guide to explain everything you need to know.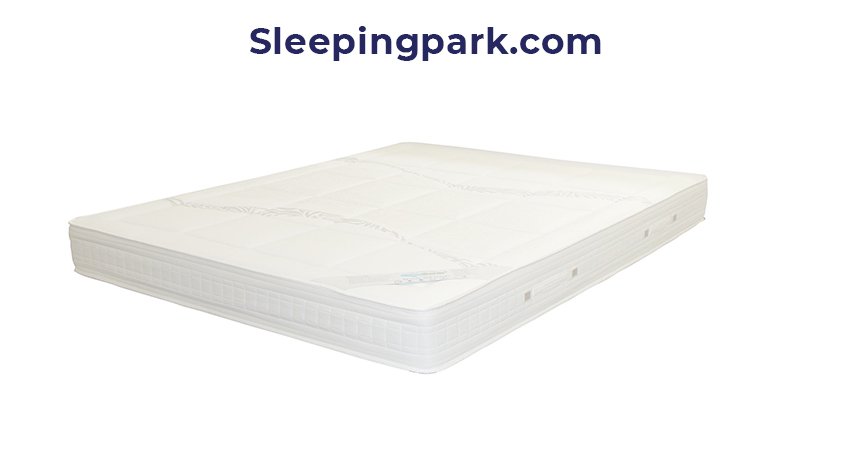 Things To Consider:
Types of mattresses
Sleeping position
Durability
Value
Temperature
Motion Isolation
Firmness
Sleep Trial Periods and Other Policies.
Types of Mattresses:
In general, there are four types of mattresses, namely memory foam mattresses, latex mattresses, innerspring mattresses, and hybrid mattresses.
Memory foam mattresses: These mattresses have layers of memory foam located in the comfort section of the mattress, a transitional layer, and a support core. If you're somebody who likes 'sinking' in their mattresses, consider choosing a memory foam mattress below $1000. Remember, many memory foam models can trap heat. So, if you don't like sleeping warm, skip it.
Latex mattresses: Latex mattresses can be entirely foam-made, or innerspring mattresses. But, the manufacturers also put latex in the comfort layers. By nature, latex is durable and breathable and has a bouncy feel to it. One major selling point of latex mattresses is that they can be made entirely of natural, organic materials and eco-friendly.
Innerspring mattresses: Innerspring mattresses have a coil core with a sturdy base. Innerspring mattresses are some of the least expensive options. But don't allow their 'cheapness' to deter you from buying innerspring mattresses. These mattresses are known for their edge support, bounciness and heat dispersing characteristics—thanks to the design that allows air to flow through the coils at the core. High-end innerspring mattresses can cost thousands of dollars, but there are innerspring mattresses under $1,000. Innersprings are ideal for stomach and back sleepers who need to maintain a spinal alignment during sleep.
Hybrid mattresses: Hybrid mattresses combine both properties of an innerspring mattress and an all-foam mattress. These mattresses also have several inches of memory or poly-foam in their comfort layers, positioned on a pocketed coil core. The foam layers and inner coil core combined provide added support, breathability, pressure relief, and responsiveness. Hybrid mattresses provide the best of both worlds, and due to their advanced construction, they're sold at a higher price tag. But there are models you can buy under $1,000.
Sleeping Position:
People sleep in varying positions, and each has unique needs. There are back sleepers, stomach sleepers, side sleepers, and some sleep in all these positions. When it comes to mattresses, each provides a different level of firmness and support. For example, side sleepers need additional conforming for their shoulders and hips, so a firmer mattress is a no-no. Alternatively, back sleepers and stomach sleepers require firmer mattresses to prevent sagging of their shoulders and hips and ensure proper spinal alignment.
Durability:
Let's be honest; it's rare to get a mattress under $1,000 that will last for years. Mattresses made of high-quality materials last for up to a decade, and this is why they're expensive. Furthermore, they're also more comfortable and come with unique yet useful features. Said that you could find durable and comfortable mattresses priced below $1000. We recommend you check out individual mattress reviews on sleeping mattress websites or customer reviews on a particular brand or third-party retailer's website for more details.
Value:
Today's mattresses under $1,000 are well-made and offer great value. Every mattress in this list of the best mattresses under $1,000 offers excellent value. If you're thinking of spending over $1,000, we recommend you take a look at the mattress's quality and whether the price matches it. Sure, you can find mattresses that cost below $500. Still, in our opinion, the best value mattresses are under $1,000, and they'll provide long-term satisfaction because they look sturdy and made from good quality materials.
Temperature:
If you like sleeping in hot/warm beds, consider mattresses that include cooling properties into their layers and the design. These cooling properties include copper-infused foams, inner springs, gel beads, and cooling covers. It's mentionable that all-foam mattresses tend to sleep warmer compared to their innerspring and hybrid counterparts.
Motion Isolation:
You need to consider this feature if you sleep with your spouse, partner, pet, or child. Motion isolation basically refers to how a mattress reduces the transfer of motion throughout its surface. This may sound trivial to many people, but this is actually an important aspect to consider. Why? If you're a light sleeper, easily disturbed, wake up early, and have a partner who goes to bed at a time different from you, then a bed with less motion isolation can disturb your partner. Also, consider that your partner's sleeping position. Whatever under $1,000 mattress you pick, ensure that it can accommodate both of your sleeping requirements.
Firmness:
Mattresses have a different level of firmness ranging from firm to soft to medium. Choose an under $1,000 mattress with the firmness level that works for you considering your body size and sleeping position. For instance, an average weight side sleeper, a medium-firm, or a soft mattress will reduce pressure on their shoulders and hips while keeping the spine aligned. It will also provide adequate contouring in all other parts of their body. Regardless of the amount of money you're spending—a mattress must provide optimum support and match your preferred sleeping position.
Sleep Trial Periods and Other Policies:
Usually, you'll need about a month for your body to get accustomed to the new mattress. Most online mattress companies offer up to 30-night sleep trials (some even offer 100 or more). During this trial period, if you aren't satisfied, you can return the mattress for a full refund. We also suggest looking out for things like the return policy, refund policy, warranty, delivery options, and after-sales service.
Pros & Cons Of A Mattress Under $1,000
It doesn't matter if your new mattress is under or above $1,000, it is a significant investment. Below is a list of pros and cons to consider when buying a mattress under $1,000.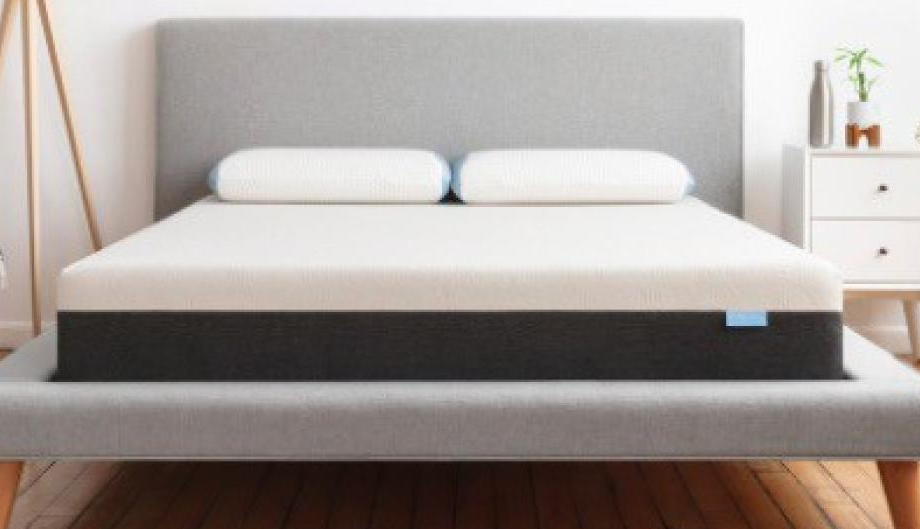 Two Thumbs Up For:
Saves you money to spend on other related items like pillows, sheets, nightstands, bedding accessories, and more
Ideal for temporary or short-term sleeping accommodations such as budget hotels, motels, college dorm rooms, guest bedrooms, newlyweds, first-time migrants to new cities, etc.
Mattresses under $1,000 come in varying designs, styles, sizes, firmness levels, materials, return and shipping policies, and more.
Inexpensive mattresses get even more affordable on holidays like Black Friday, Christmas, Presidents' Day, etc.
What's Not To Like:
Although you can get a relatively high-quality mattress under $1,000, mattress quality is correlated with the price. Often, the best, most durable, and most comfortable mattresses are still expensive.
Inexpensive mattresses primarily found on online shopping websites such as Amazon may have durability issues.
Companies that sell low-cost mattresses, in most cases, are less likely to have free shipping, warranty, returns, and refund policies.
Conclusion
Truth be told—searching for a new mattress is both stressful and exciting, and if you're looking for a mattress under $1000, it's even more. Given that we spend about one-third of our lives sleeping—it is essential that we select the right kind of mattress that doesn't only ensure us a good night's sleep but also doesn't burn a hole in our pockets.  Whether you opt for memory foam, natural latex, innerspring, or hybrid mattress, we recommend checking our list of the top seven mattresses above to get started. Happy mattress shopping!
Read Also: