The most obvious difference between an air mattress and a folding bed is that one you blow up with your mouth while the other folds out from a couch. Beyond this distinction, however, they have quite a few similarities. One major similarity is price. In general, air beds cost much less than sofa beds or foldaway beds. This makes them an excellent choice for temporary sleeping options in small spaces where they will occasionally be used. They're also ideal when camping or on vacation since they can easily fit into a suitcase and go just about anywhere!
However, if you plan to use your air bed often or daily, it's best to invest in one that's higher quality and more comfortable. For overnight guests, it's a good idea to have both an air mattress and a folding bed on hand in case the number of sleepers changes at the last minute.
Air Mattress Vs. Folding Bed:-
Air Mattress: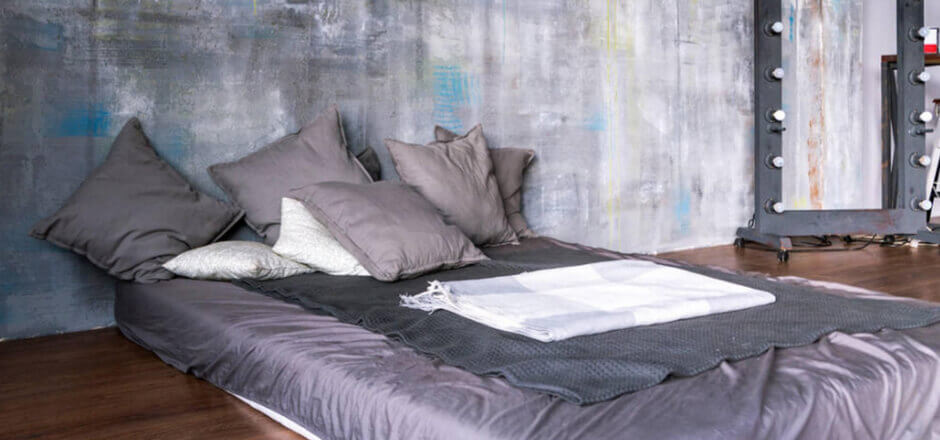 So you've decided an air mattress is the best choice for your space, whether it's in a home or on vacation. What are some of the advantages and disadvantages of this option? Similar to buying anything else, there are trade-offs involved when choosing one item over another. Here are just a few pros and cons of an air mattress:
Advantages of Air Mattress:
Portability
Having an air bed, you'll never have to worry about the hassle of injuries from rolling off a bed or making a permanent indentation in your sofa. It's also much easier to move around a room if necessary, which is especially important if you're using your space as a guest bedroom.
Custom firmness
While many people buy an air mattress to replace their current bed, they also make good temporary sleeping arrangements in small spaces. In these cases, it's essential to consider personal preference when deciding on the level of firmness. Also, since it doesn't have slats to support your body weight, the airbed may not be as comfortable for heavier sleepers.
No sagging
This is perhaps the best benefit of owning an air mattress. If your guests stay for more than a night or two, you'll no longer have to worry about saggy spots on your bed.
Affordable Price
Airbeds provide an excellent temporary sleeping option in small spaces where they will only be used occasionally. They're cheaper than sofa beds and foldaway bedding, making them ideal for those who may not have much money on hand but still need a comfortable place to sleep while staying at their friend's house or hotel during business trips away from home.
Draw Backs:
Must be inflated every day to prevent deflation
Cannot support heavy weights over long periods of time (more than two weeks)
Not as comfortable as other types of beds
Compared to a foldaway bed, an air mattress is incredibly inexpensive. In fact, you can get one for as cheap as $50! If you're hunting for an air mattress for your home or camping and save money, check out this awesome air bed on Amazon here.
[affiliatable id='41218′] [affiliatable id='41225′]
Why Should You Buy It?
The Serta EZ Air Mattress is a great way to get a comfortable sleep at home or on your next adventure. This easy-to-use air mattress has an intelligent inflation system with two pumps that makes inflation and deflation speedy so that you won't have any problems with saggy mattresses in the middle of the night again. The three comfort levels on this air mattress will match your needs. This air mattress also with a carrying bag for storage and travel as well. Overall, if you're looking for an easy-to-use air bed that inflates and deflates quickly, this is a good option.
Folding Beds: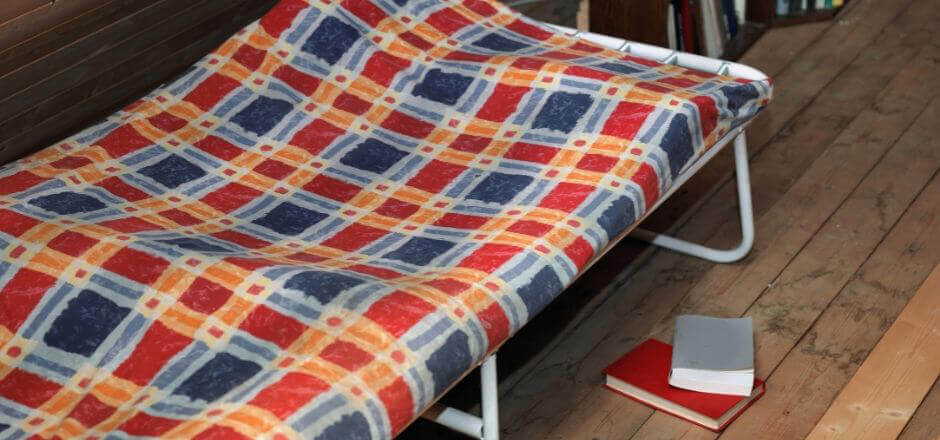 If you're like me, then you don't like the idea of spending a ton of money on a bed frame. That's why I think these folding beds are great; flip them down at night when you want to sleep and put them back up when it's time to get ready for school or work in the morning! You should keep in mind a few things before making this purchase, though; if you'd like to find out about these pros and cons, then keep reading. I took a look online and found some things that might be helpful.
Advantages of Folding Beds:
Durable
This is one of the main benefits of the folding bed frame, there are many others, but this is what I found to be the best. The bed frame offers a durable solution to your lack of space problem without all the pricey parts.  If you have kids, this is especially beneficial because I know how they can be rough on their beds. And, if you have more than one kid, then the situation only gets worse.
Better quality sleep
One of the most common reasons people purchase these products is the idea that they'll have better sleep. This folding bed frame can help you get better sleep because it's less stressful on your back and spine than sleeping with a standard bed frame. 
Easy To Store
The main advantage of folding beds is that they are easy to store. When folded, they can be easily moved around and stored simply by stacking them on top of each other. This makes them ideal for anyone who lives in smaller accommodations or does not have much storage space at home because they can fit neatly away when not needed. Many models also collapse down into flat packs, which are even more compact than the other types, making an excellent choice for those who are short on space.
Portability
This is another great benefit; with this bed frame style, you can move it from room to room or take it camping without much effort. You also don't need any tools like Allen wrenches, screwdrivers, or hammers, making building the frame extremely easy. If you need to move into a different room, simply fold it back and take it. Furthermore, these products are so light; you can even carry it up flights of stairs!
Affordable
The price is very reasonable, especially if your bedroom is already pretty crowded. You'll save big bucks compared to buying a traditional bed frame and mattress set! That being said, they're still more expensive than a trundle bed or a daybed, which don't require a box spring and mattress set. If you need to save money, those beds would be your best bet, but if you want something that looks nice in your room, folding beds are the way to go!
Draw Backs:
A folding bed isn't as sturdy as a regular box spring and mattress.
Folding beds can sometimes be inconvenient and uncomfortable for some people due to limited mattress support.
Though these bed frames are great for sleeping, they can be hard to get in and out of.
Can be pricey depending on the size.
If you're thinking of buying a folding bed, it's worth understanding your options and the disadvantages of this style of bed before doing so. While there are certainly advantages to owning a folding bed, many people find that these beds do not meet their needs or expectations. Said that the pros definitely outweigh the cons, so if this sounds like something that might interest you, check out this fantastic folding bed on Amazon here!
[affiliatable id='41221′] [affiliatable id='41228′]
Why Should You Buy It?
We like this folding bed with mattress from Giantex as it is affordable considering all the features it offers.  The 5-inch mattress made of high-density memory foam is comfortable and provides good support. Besides, the bed is sturdy, easy to fold, and features some safety features like the fixing clip, which prevents the mattress from folding itself. The bed can also support sleepers up to 400 pounds, making it ideal for taller or heavier people. Lastly, whether you want to use it as a bedroom centerpiece or an additional guest bed, you and your visitors will enjoy a pleasant night's sleep in this bed.
Frequently Asked Questions (FAQs)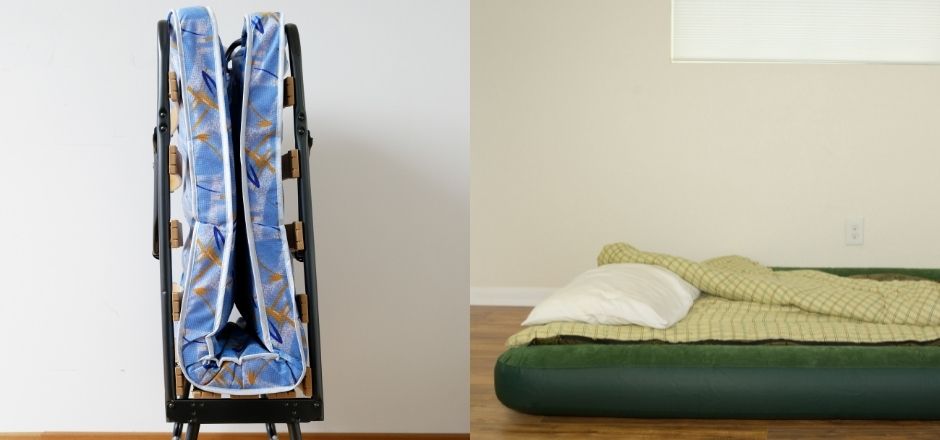 1. What makes a folding bed better than an air mattress?
Though folding beds aren't as portable as air mattresses, they definitely offer better comfort and durability than conventional beds.
2. What are the benefits of an air mattress?
Air mattresses are light, portable, easy to store, and easy to set up compared to other beds.
3. What are the benefits of folding beds?
Unlike air mattresses, folding beds are extremely durable because they're made with steel frames that can handle a lot of weight.
4. What is the best replacement bed for guest rooms?
In our opinion, a rollaway mattress or an air mattress make ideal replacement beds for guest rooms or if you've limited spare space in your home.
5. What are the problems with a pump in air mattresses?
The pump produces a lot of noise, which may be annoying when you want to inflate your air bed right away whenever a guest wants to sleep over.
6. What are the benefits of air mattresses?
If you're looking for a cheap, space-saving alternative to a bed that doesn't take up much room and isn't expensive — an air mattress could be the ideal solution.
7. What mattress options are available with rollaway beds?
Rollaway beds are available with memory foam, innerspring, or air mattresses.
8. What is a rollaway bed?
Rollaway beds come in a folding frame with an inflatable or innerspring mattress that folds in half like a sandwich when not in use.
9. Is it good to sleep on an air mattress every night?
Because an inflatable mattress isn't designed to provide support, it doesn't get the same amount of recognition as other types of mattresses. While it might be tolerable to sleep on them now and then, long-term usage may result in back pain and stiffness.
10. How can I make my air mattress more comfortable for guests?
The best way to make your air mattress more comfortable for guests is to add an egg crate or convoluted foam pad between the sheets and the mattress. These are relatively inexpensive at any discount store, not too bulky, easy to transport, lightweight, and easy to clean. This will provide additional comfort over regular bedding alone. If you can't find egg crate pads, you can purchase foam mattress toppers that are not as thick or bulky.
11. Can you put an air mattress on a sofa bed?
There are air mattresses explicitly designed for use with this frame, but any sort of air mattress may be used to make a cozy area as long as the right-sized air mattress for the frame is utilized.
12. How much weight can an air mattress handle?
According to our research, we found many air mattresses can hold up to 300 pounds.
13. Are folding beds worth it?
Yes. If you are busy and need to save space, a folding bed is the best option. You can store it under your bed or inside a wardrobe. However, if you want something more than just storage, we have many options for you – non-folding beds, rolling beds, and adjustable beds. The main benefit of having a non-folding bed is that you can put anything on top of it.
14. Takeaway
If you are looking for a low-cost, versatile bed that can go anywhere with you, then an air mattress is perfect. It's also the best choice if your home doesn't have any spare bedrooms or you're on a tight budget. A folding couch might be better suited to more permanent sleeping solutions in these cases.
No matter what type of bedding solution suits your needs and lifestyle best, our team at Sleeping Park has got it covered. We offer high-quality air mattresses developed by top brands that meet every requirement from camping expeditions to long-term house guests. Check out some of our favorites below!
If you have any questions about how to choose the right type of inflatable bed for your needs, don't hesitate to contact us—we'll help answer all your questions so you can get on with finding one today!
Similar Post:-